Pacific
The South Pacific is one of the world's most beautiful cruising destinations and is emerging as an increasingly popular charter option. The unspoiled natural beauty of the Pacific islands and many unique experiences are now available to those who travel from island to island by sea, thanks to recent advances in navigation and telecommunications technology and the increasing provision of facilities which meet the needs of international yacht charters.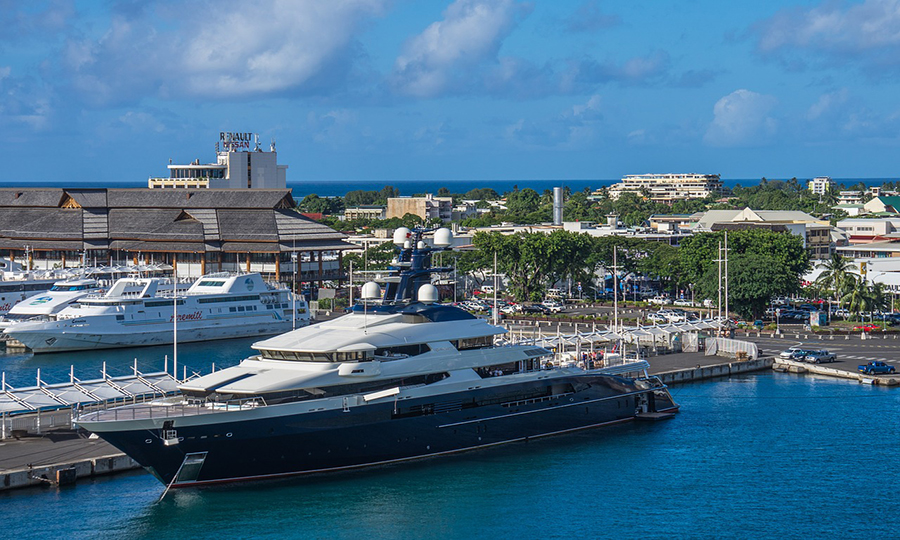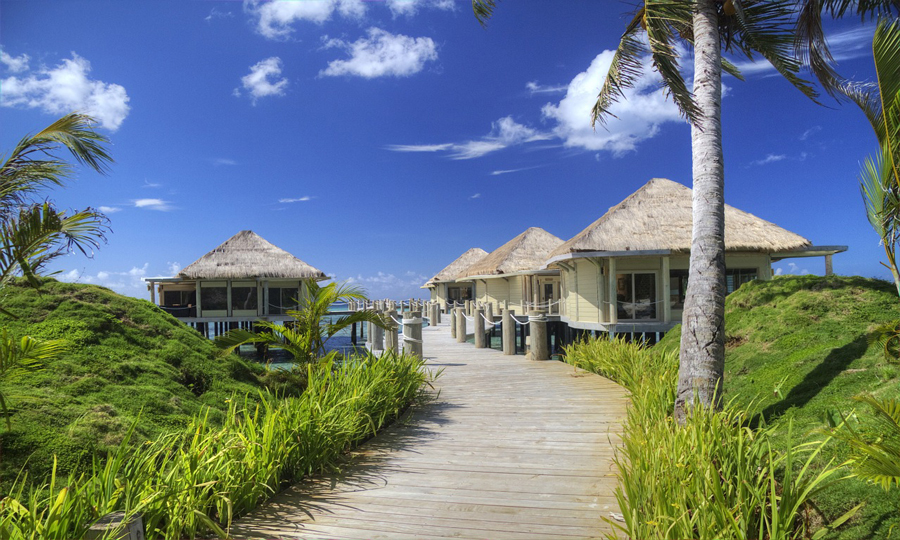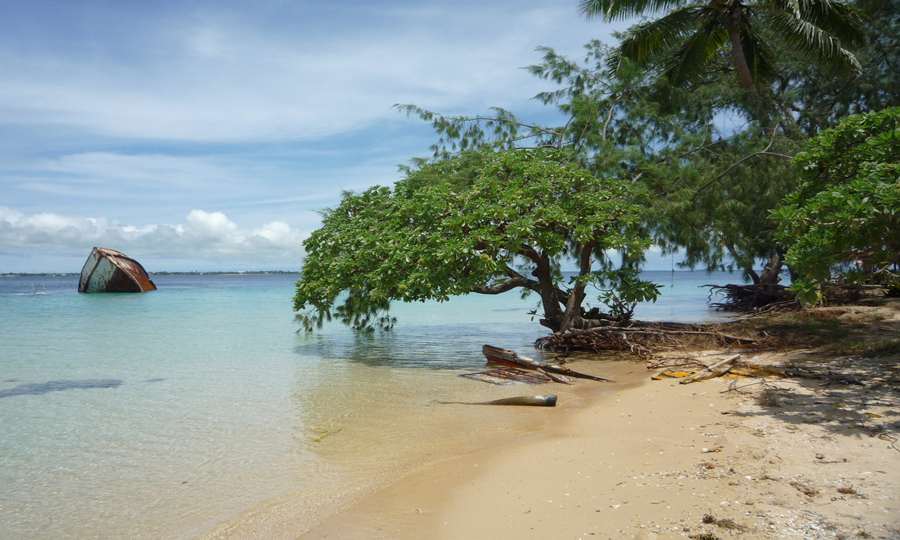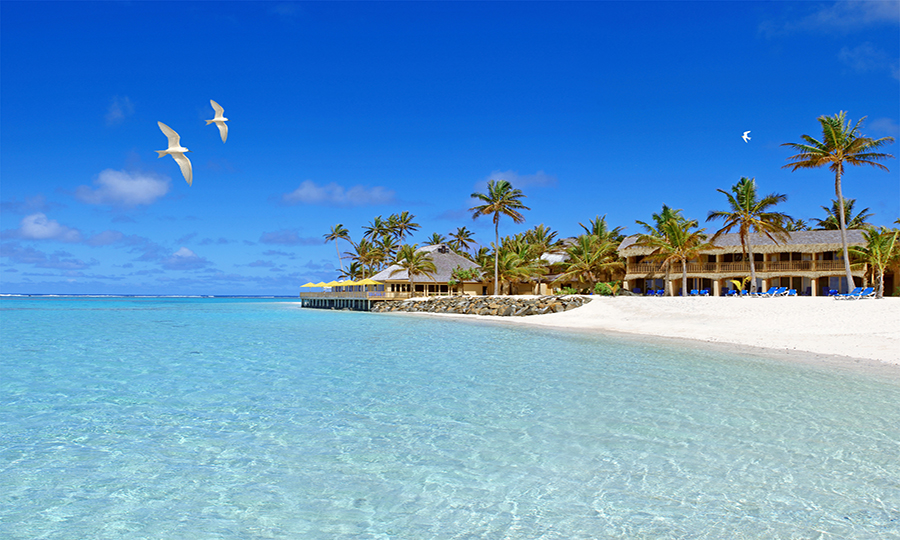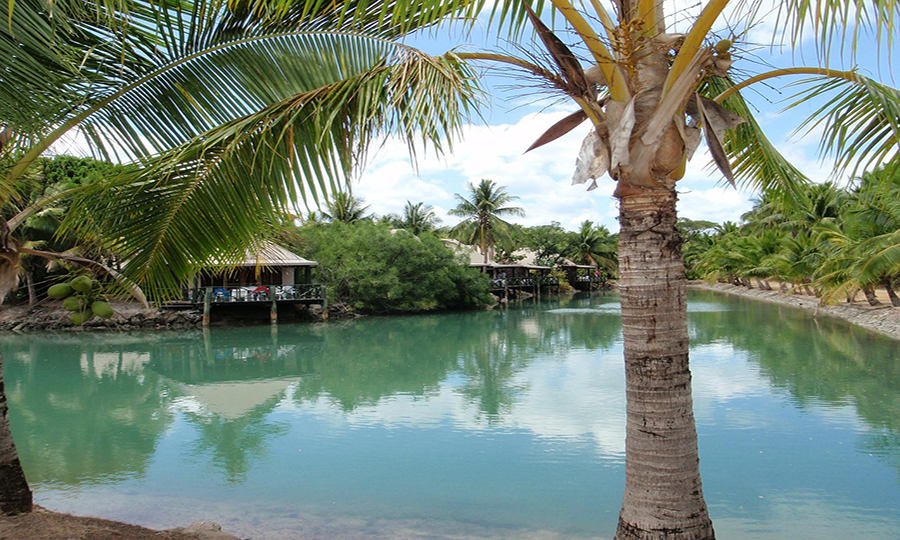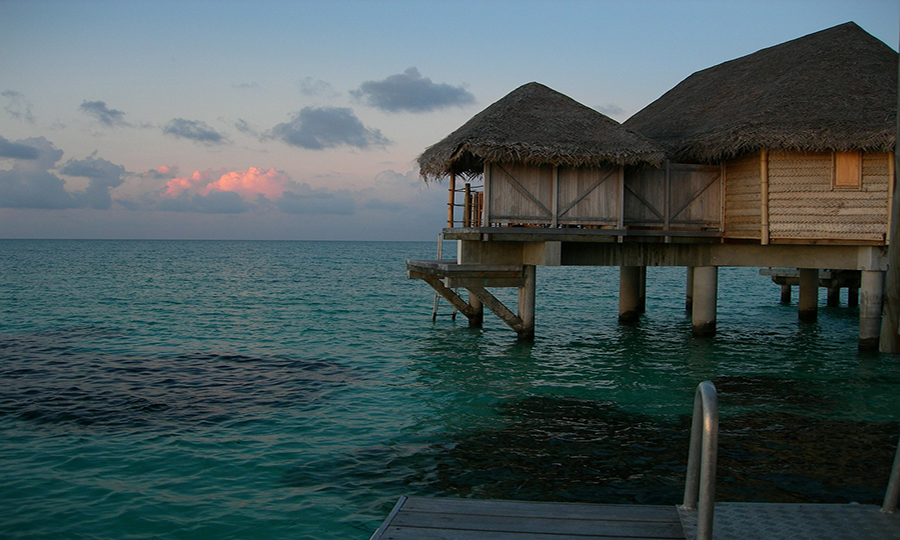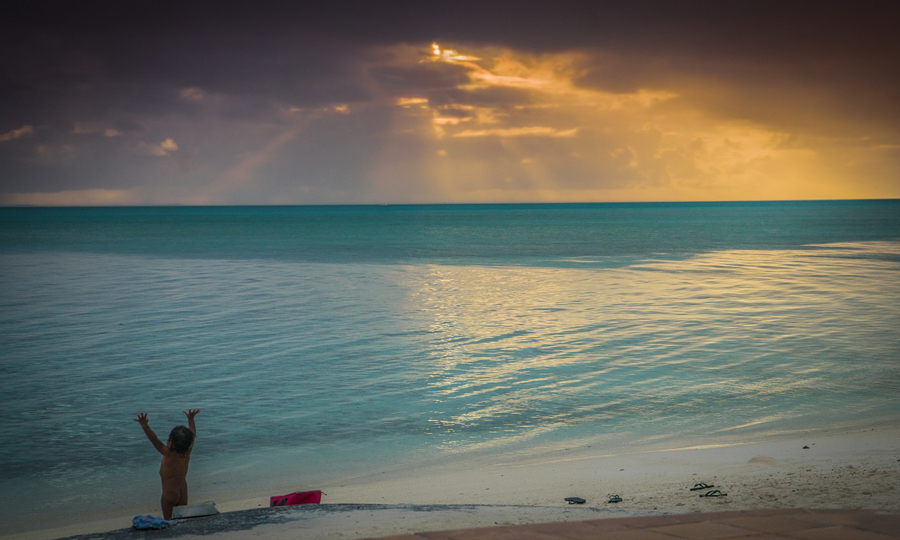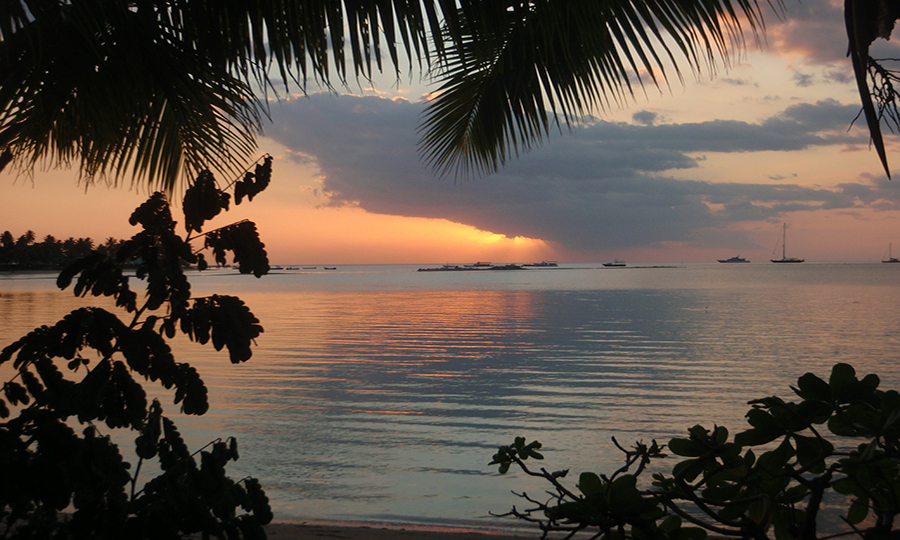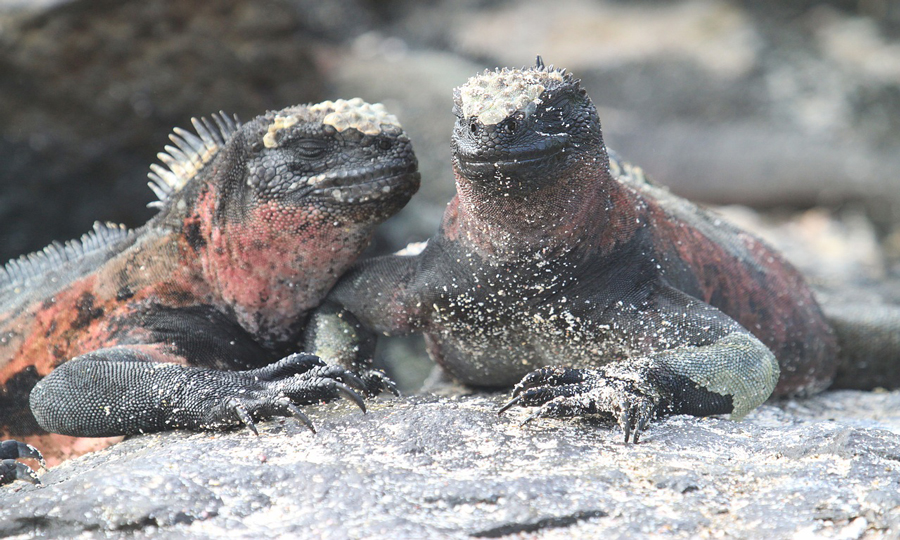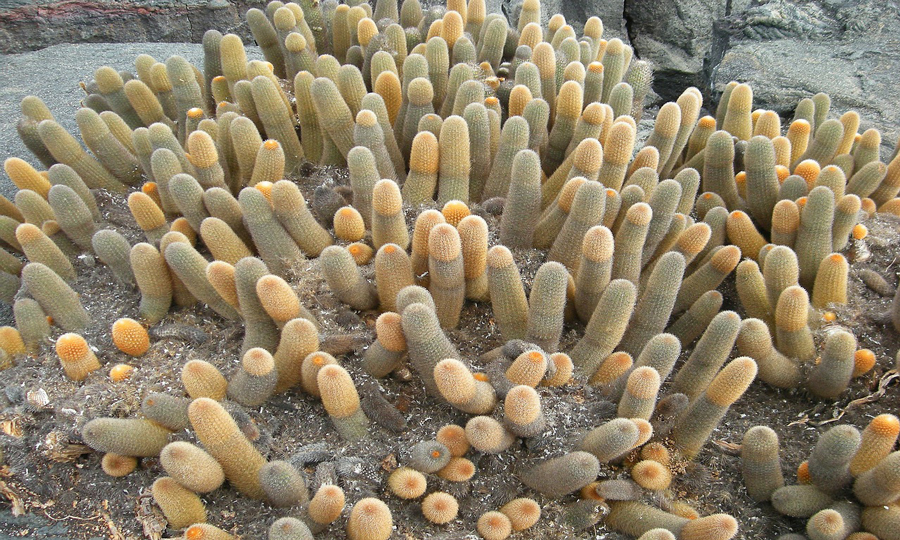 Cook Islands
The Cooks are largely unspoiled by tourism. They offer a rare opportunity for people from the cities of the world to experience a different type of vacation. There are no high-rise hotels, only four beach buggies and very little hype. Ideal for travellers seeking more than the usual clichés associated with the South Seas, each island has its unique qualities and offers the visitor a special experience To the southeast are a wide-spread array of islands which rival Samoa's unaffected beauty. Cook Islanders describe their home as 'the emerald jewel of the South Pacific.' Here, 15 islands are dotted across 2.5 million miles of ocean – yet the population (14,000) is no more than a small country town. The main island of Rarotonga, is ringed by coral reefs. The huge waves of the Pacific smash down on the protective ridge, while inside the azure waters of the lagoon are as smooth as an ice rink.
Galapagos Islands
The Galapagos Islands have become famous worldwide for their unique wildlife and hauntingly beautiful landscape. Nicknamed "The Enchanted Isles" by pirates who used to frequent their rocky shores in the 18th century, the Galapagos have been gaining popularity as an adventure-filled vacation spot since their opening to organized tourism in the mid 1960's. Galapagos should be one of the seven wonders of the world, and is definitely a "must-see" for every traveler at some point. This naturalist paradise is not only a major attraction for the inveterate nature-lover, but also for the general traveler, the photographer and the diver who seek something unique. For Galapagos, despite the steady but controlled flow of tourists over the years, is unique: nowhere else can the forces of nature be observed so starkly, and the wildlife seen in its pristine state without the fear of man.
Fiji Islands
Decisions, decisions! Should we up anchor and explore another island? Mingle with the natives at a Sunday feast? Claim this deserted beach for ourselves? Scuba dive the reef sitting less than 50 yards from our boat? Visit another cruiser? Or maybe… just… swing… gently… in… this… hammock… until… dinnertime? A great variety of island experiences – from the simple to the elegant – await you in Fiji. Come, bula! Fiji, in Western Polynesia, is an independent nation within the British Commonwealth comprised of more than 300 islands – only one third of them inhabited – scattered over more than 450,000 square miles of open ocean. Fiji's islands are volcanic (don't worry, none are active!) and have both fringing and barrier reefs teeming with colorful coral and sea creatures big and small. The largest two islands, Viti Levu and Vanua Levu – occupy 87% of the total land mass of Fiji. You can imagine how tiny, tranquil and unspoiled many of the country's remaining islands must be! Fiji's islands are located about 2800 nautical miles south-southwest of Hawaii, 1500 miles west of French Polynesia (Tahiti) and 1700 miles northeast of Sydney, Australia. The islands sit between 15º and 22º South latitude, and 174º East and 177º West longitude. The 180th meridian passes directly through Fiji, in fact. To keep the different islands within one time zone, however, the international dateline swings east around Fiji placing the country 19 hours ahead of PST.
French Polynesia
Whether you're looking to relax, enjoy the wonders of nature or immerse yourself in Polynesian culture, there's an island here for you.From lush tropical wilderness to sparse, secluded atolls, explore all the captivating charms of these beautiful islands.
Tonga
The sound of the chain rattling over the bow stops; the anchor sets firmly in the white sand below. Now, all you can hear is the gentle slap of clear blue water washing up against the hull. You secure the sails, jump in the dinghy and set out to explore your very own deserted tropical island. As night falls, you lay back on deck and watch the Southern Cross glow amid a blanket of brilliantly shimmering stars. Only your dreams could have prepared you for this – sailing the waters of the Kingdom of Tonga. The sailing season starts in April or May and runs through October or November, when most cruisers head for Australia or New Zealand to avoid possible hurricanes. Mild temperatures and steady trade winds blowing in a southeasterly direction at a constant 13-18 knots all year 'round, make sailing here a delight. Occasionally, northwest winds blow, which will normally shift to the south within twelve hours or so Temperatures are mostly in the 70s during the day; it can get slightly cooler at night. Even when temperatures climb into the 80s, though, the trades will keep you cool. Expect refreshing tropical showers most afternoons. Ashore, islanders dress modestly and expect tourists to do the same. Women are advised to cover their shoulders and wear a long skirt or pants, although a colorful length of cloth wrapped around your waist and covering your knees – Polynesian pareu style – should suffice. Tongan law, in fact, even prohibits men from walking around topless! Onboard, naturally, you can dress as you like and will most likely get by in shorts and t-shirts with a light sweater thrown on in the evenings. Foul weather gear is usually not needed.
Samoa
The 'Treasured Islands' of Samoa are the crowning jewels of the South Pacific. Surrounded by the warm crystal clear blue waters of the Pacific Ocean, here travellers will find islands blessed with natural beauty, a tropical paradise where the environment is pristine, the people friendly and hospitable and a living culture treasured by all.
Further destinations for your yacht trip
JÜRGEN LOGEMANN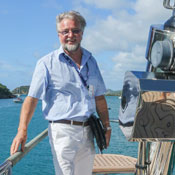 BCR LOGEMANN YACHTING
Germany
Bischofsnadel 6
D-28195 Bremen
France
BCR LOGEMANN YACHTS EURL
14 Rue Ernest Psichari
F-75007 PARIS 07
Fixed: +49 (0) 421 – 34 69 650
Mobile: +49 (0) 172 – 42 126 43
Fax: +49 (0) 421 – 34 69 032
NEWSLETTER
Receive monthly news. Do not miss out on any opportunities!
I'm interested in
<?php function custom_header_links() { ob_start(); ?> <div class="et_custom_links"> <ul> <li><a href="https://www.logemann-yachting.de/destination"><h4><font color="white"><u><strong>Destination</h4></strong></u></a></font></li><li><a href="#cook">Cook Islands</a></li> <li><a href="#fidschi">Fiji Islands</a></li> <li><a href="#franz">French Polynesia</a></li> <li><a href="#gala">Galapagos</a></li><li><a href="#sam">Samoa</a></li> <li><a href="#ton">Tonga</a></li> </ul> </div> <style> .et_custom_links { position: fixed; bottom: 400px; z-index: 99999; right: 0; background: #2174a6; padding: 5px 10px; font-weight: bold; opacity: 0.8} .et_custom_links ul li { display: block; margin: 0px 10px; } .et_custom_links ul li a { color: #fff !important; } .et_custom_links ul li a:hover { color: #000f72 !important; } </style> <?php $output = ob_get_clean(); echo $output; } add_action('wp_footer', 'custom_header_links');