Logemann-Yachting world's leading yacht specialist
---
From shipping agent to international charter broker for luxury yachts
When Jürgen Logemann got into the yacht-chartering business back in 1984, yachts were deemed to be huge if they measured 15 metres in length. Aboard such vessels, he sailed around the German island of Helgoland, training sailors and skippers in the art of sailing on the high seas.
Here he developed the legendary poor-weather training method, originally only intended as an extension of the brief North Sea season. Despite the superlative setting in which he now imparts his knowledge as one of the very few German specialists in his field, Jürgen Logemann does not neglect his roots. For many years he organised training and sailing cruises with expert skippers and five passengers per trip on SWAN sailing yachts in the 15-metre class on the North Sea and Baltic Sea, on the North Atlantic Ocean up to Spitzbergen in the far north, to Iceland and to Norway's Lofoten Islands, as well as throughout the Mediterranean region. Today, Jürgen Logemann is one of Germany's eading charter specialists for large, crewed sailing yachts and motorised yachts from 20 metres in length. He is able to offer every yacht available on the international charter market and thus to meet even the most unusual of customer wishes. Exceptional sailing expeditions as part of a luxury cruise with a select group of passengers, participation in prestigious regattas or corporate incentives are all possible.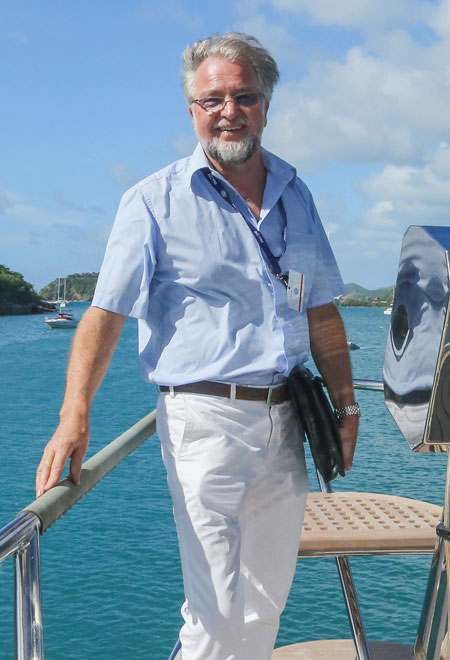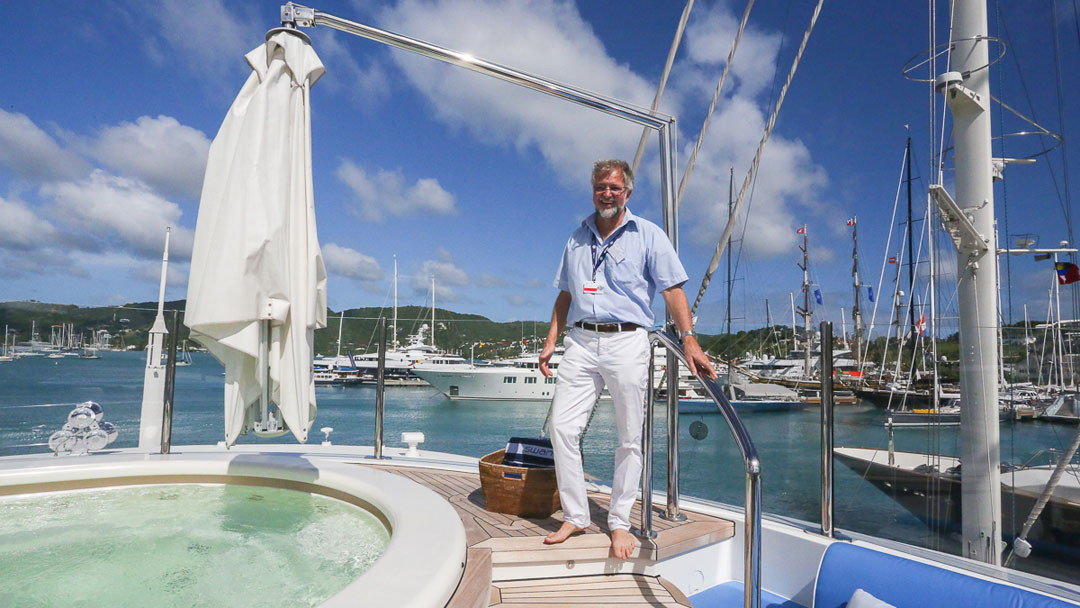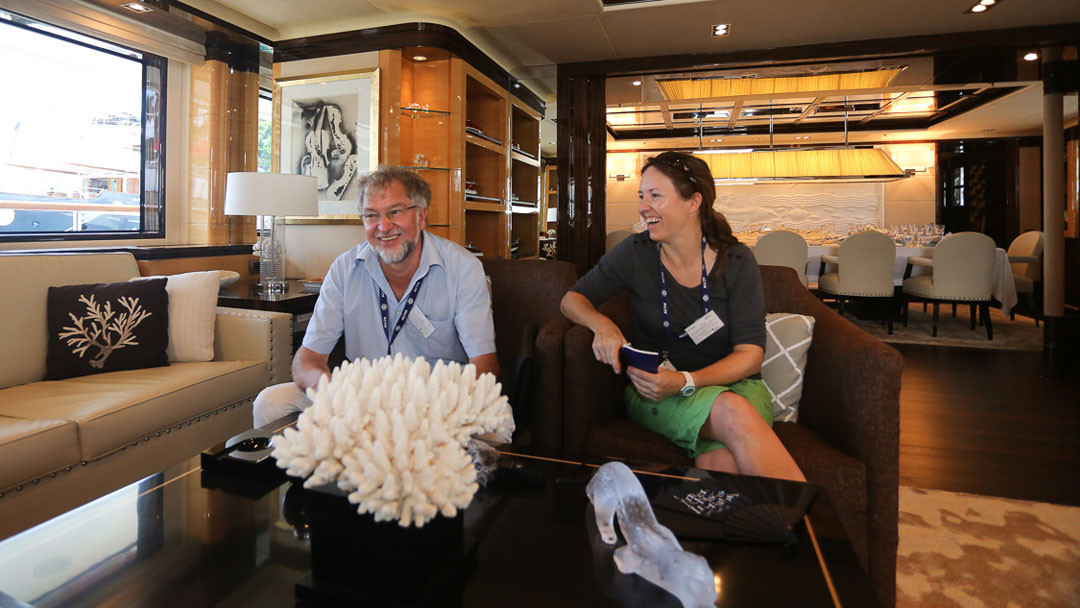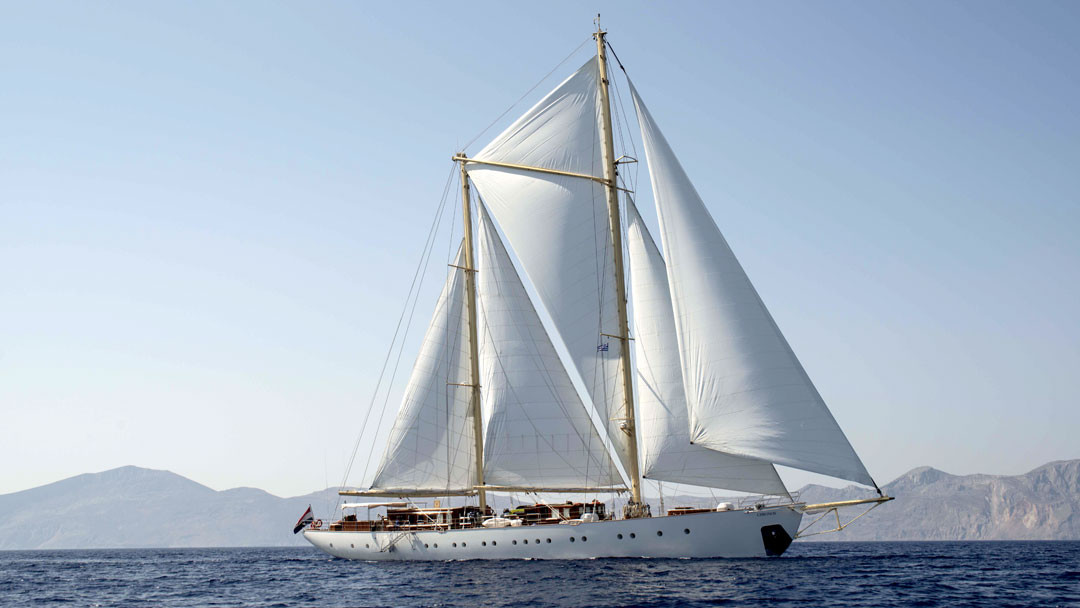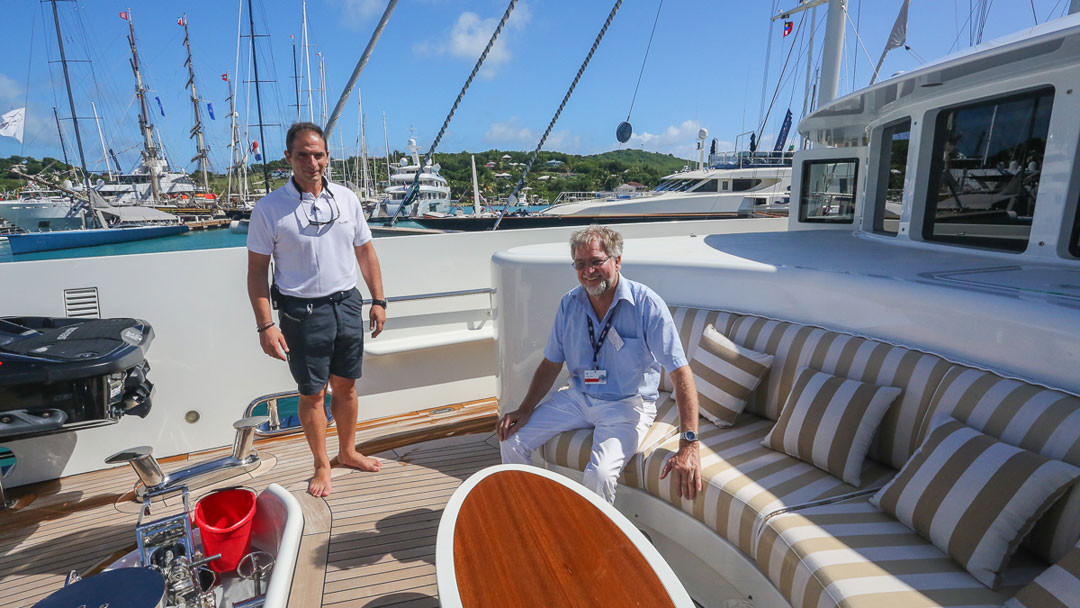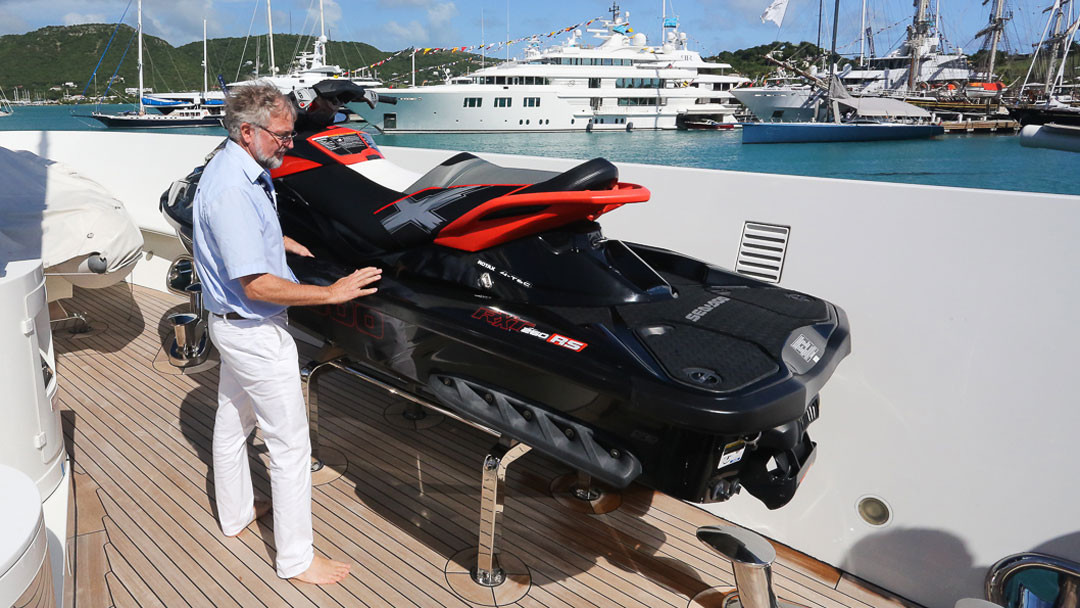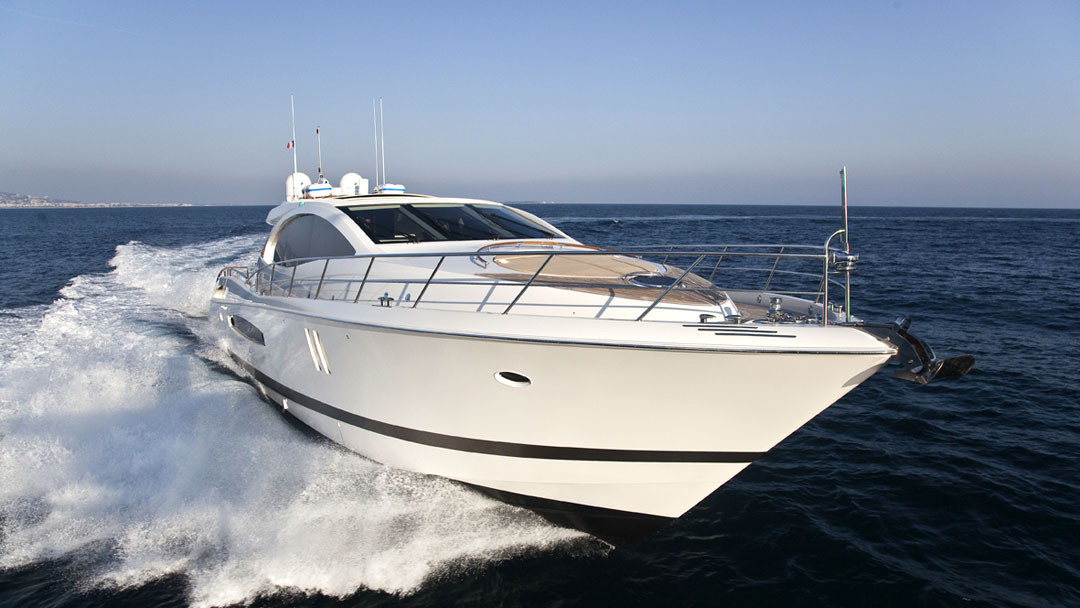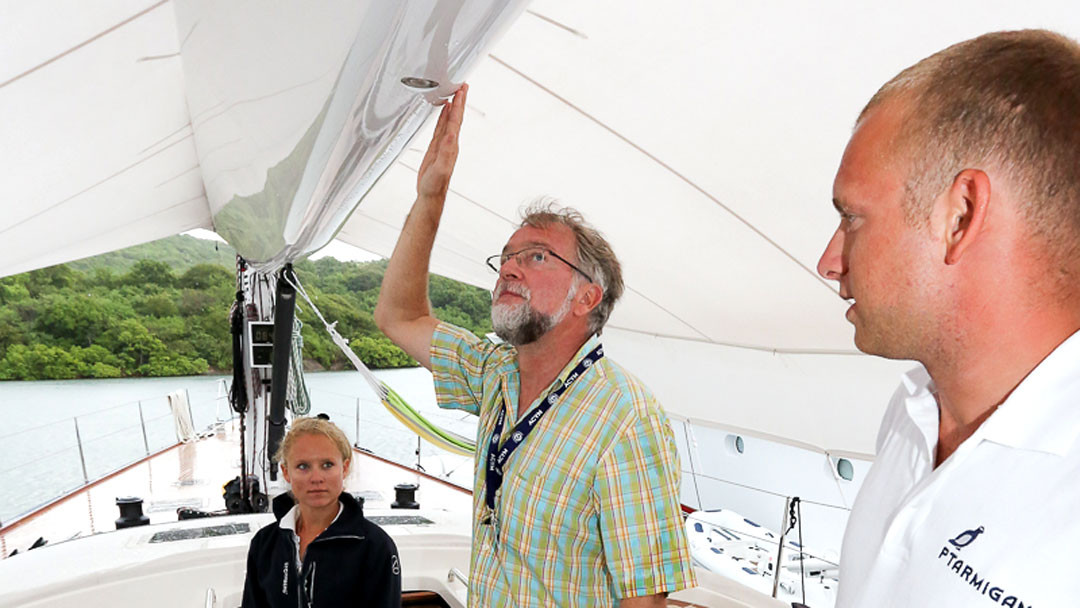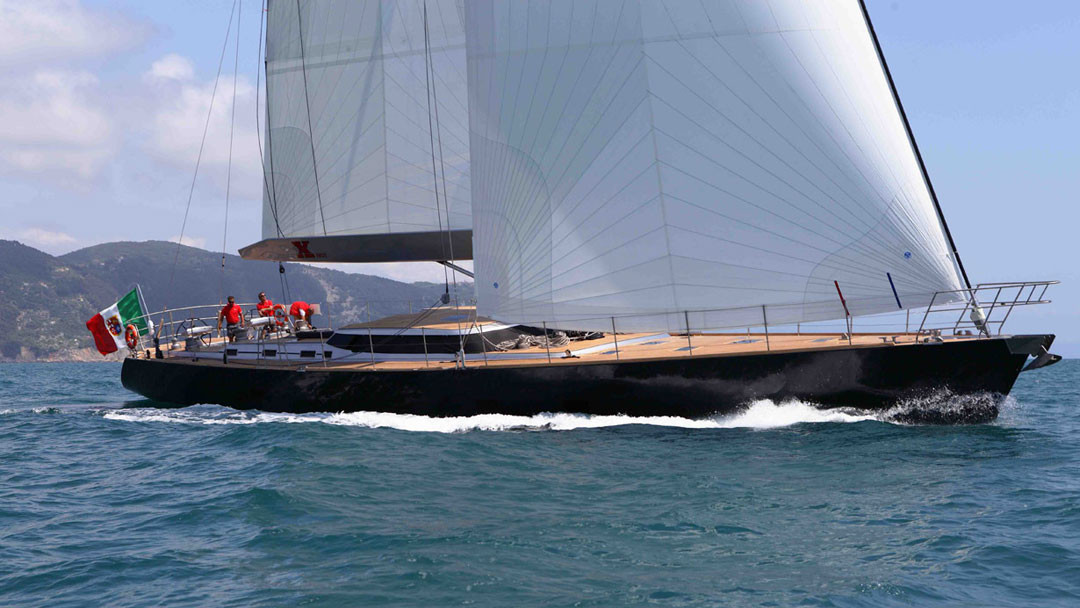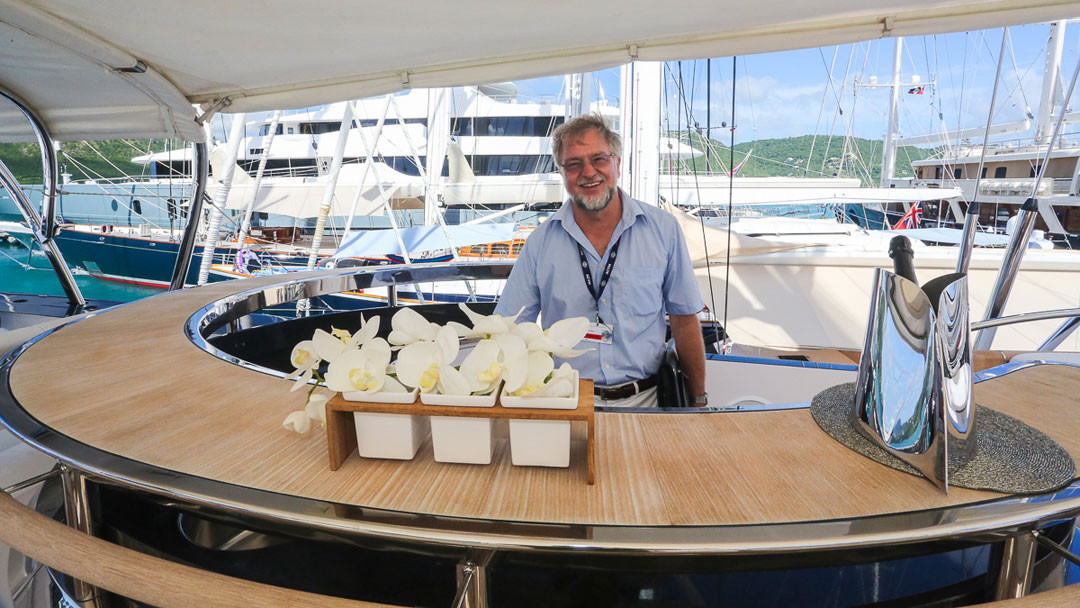 Logemann-Yachting History
Year 2015 - Logemann's Yachting Charter favourite
Sailing Yacht Vertigo
Since 2013 Logemann's favourite charter vessel has been the superyacht Vertigo, a sailing yacht expressly intended for the chartering industry and featuring cutting-edge design and great speed potential. Built in 2011 by Alloy Yachts in New Zealand, Vertigo offers accommodation for 12 guests in luxurious surroundings, with 11 crew members to tend to their needs.
Year 2010 - Logemann-Yachting takeover of BCR Yachts
Following his takeover of BCR Yachts in Antibes, Logemann founded BCR Logemann Yachts in 2010. This French company established in 1988 was also active in the top-end luxury charter segment and represented the ideal addition to Logemann's portfolio. BCR Logemann Yachts is now the central agent for the charter management of 19 sailing and motorised yachts from 20 to 54 metres in length. As the leading German charter specialist for large crewed sailing and motorised yachts, Jürgen Logemann is today able to offer every yacht available on the international charter market – from 20 metres in length and crewed. He has also expanded his activities in the areas of brokerage – brokering the purchase and sale of yachts – and yacht management. As a qualified shipping agent and broker, Jürgen Logemann is a specialist in sailing yachts from all manufacturers and from 20 metres in length upwards.
Year 2004 - Logemann-Yachting charters out the world's largest sailing yachts
Sailing Sloop Mirabella V
In 2004 Jürgen Logemann was the first person in the world to broker the US-owned Mirabella V, at that time the largest sailing sloop in the world at 75 metres in length. 3,700 m2 of sail and a 90-metre carbon mast represented – and continue to represent – a superlative standard. Equally superlative are the vessel's Jacuzzi for 20 people on the foredeck, the wine cellar with 600 bottles of fine wine, the nine-metre tender, four Laser sailing dinghies, the complete diving station with air compressor and the various jet skis that allow passengers to enjoy all manner of water sports from the comfort and convenience of the vessel. During a sailing cruise, up to 12 passengers are looked after in style by the 12-person crew.
Sailing Yacht Maltese Falcon
The Maltese Falcon, which has 2,396 m2 of sail on its three masts and is the first yacht to feature the dynaship concept, enhanced Logemann's portfolio and assumed top position in 2006 at 88 metres in length. This vessel also offers five-star luxury for 12 guests in six luxurious cabins, with 18 crew members to cater to their needs.
Year 2000 - Spectacular yachts at Logemann-Yachting
Kalizma
As far back as 2000, Logemann's cruise and charter programme already featured wonderful yachts like the legendary J-class Endeavour, the 40-metre luxury yacht Philanderer and motorised yachts such as the classic 43-metre Kalizma, which once belonged to Liz Taylor and Richard Burton.