CHARTER SEGELYACHT "EMMALINE"
Crewed Yacht Charter
Name
Emmaline
Art
Segelyacht
Typ
Länge
32 m, 106 ft
Segelrevier
Westl. Mittelmeer, Kroatien
Kabinen
3
Gäste
6
Crew (inkl. Kapitän)

4
Preis pro Woche
Hauptsaison

EUR 37.000
Nebensaison
EUR 32.000
Key Features
Eingabe Key Features
SEGELYACHT "EMMALINE"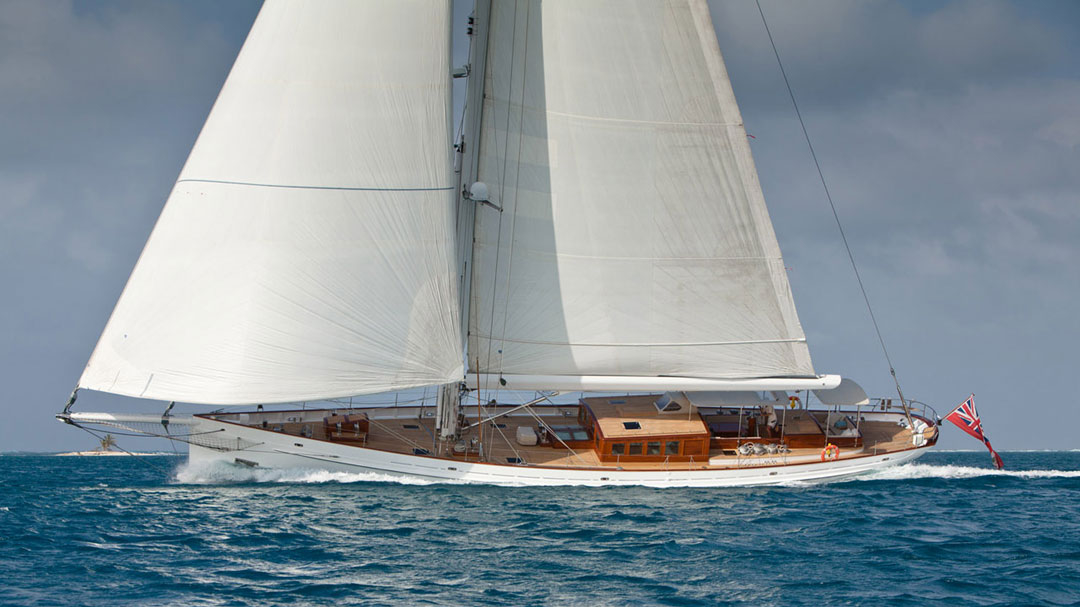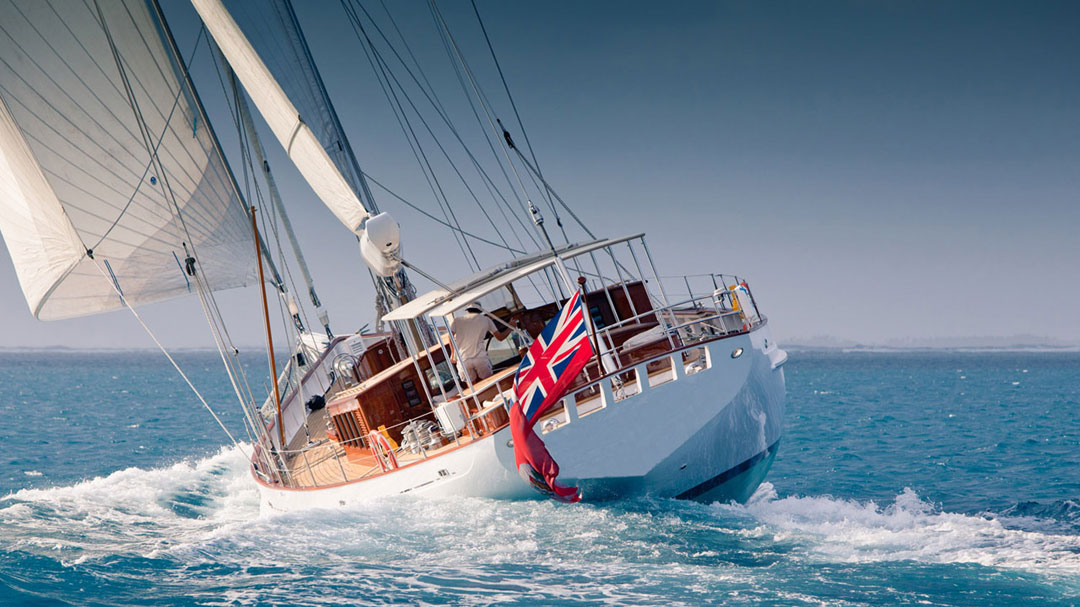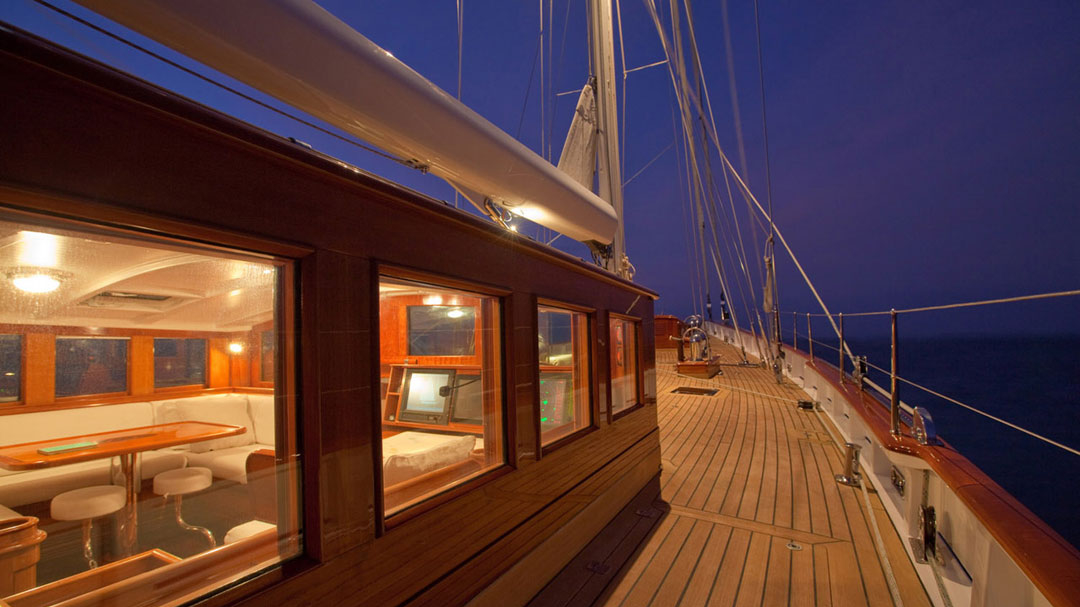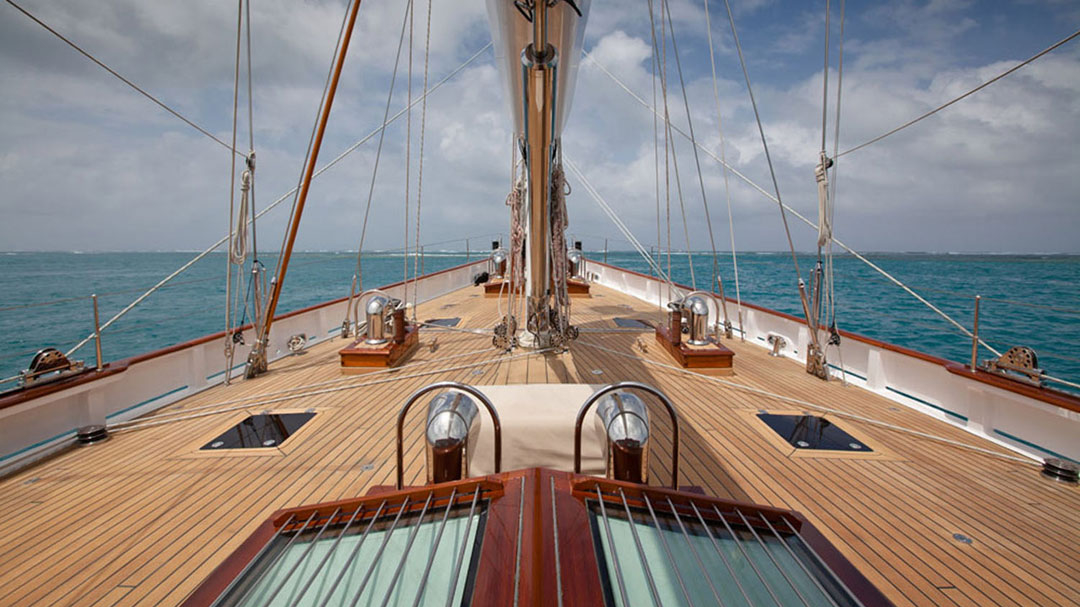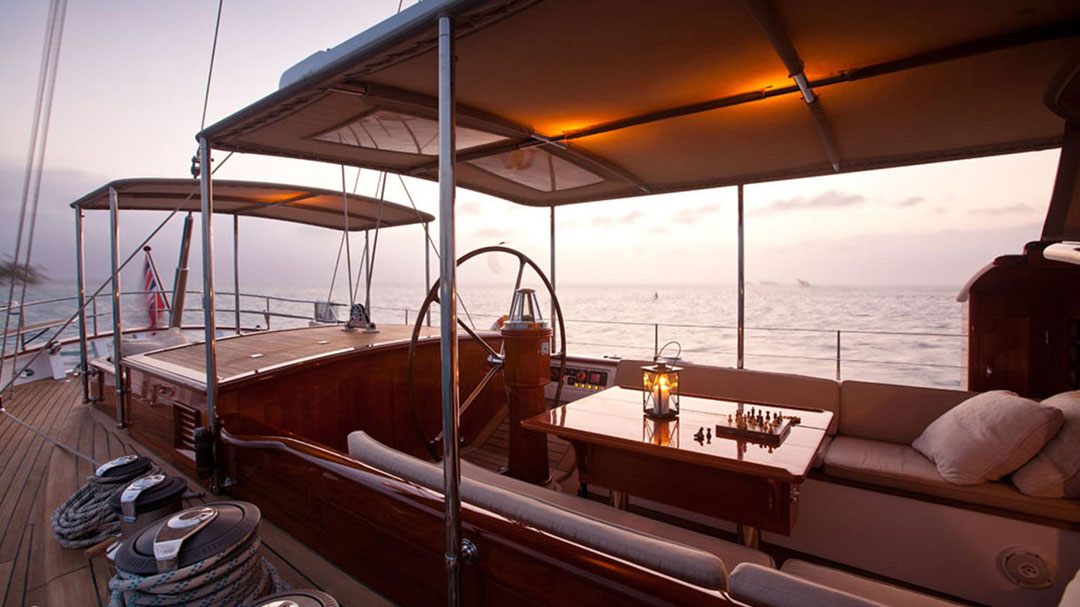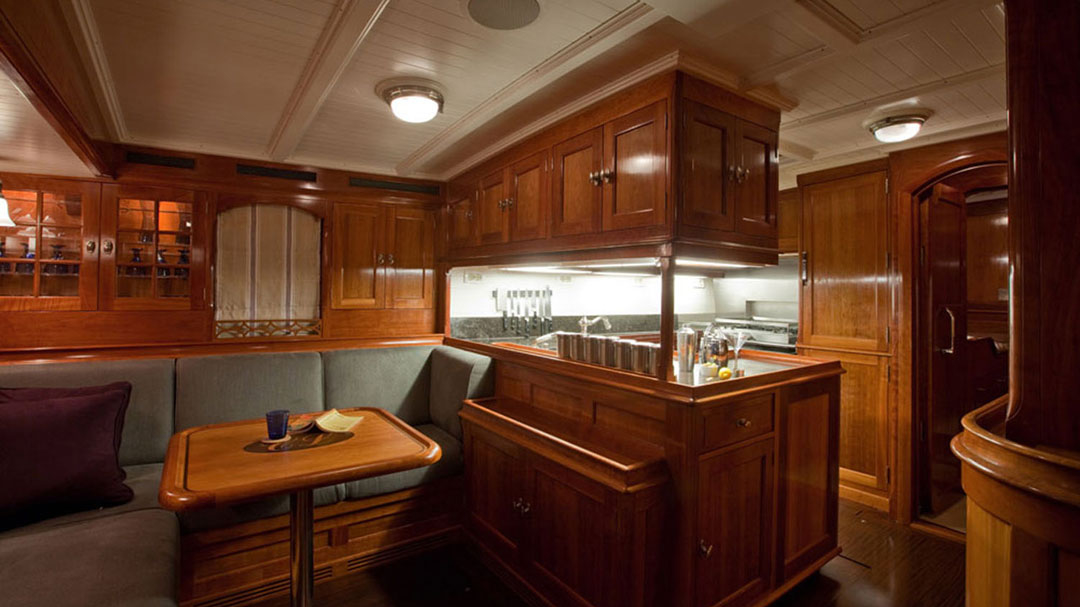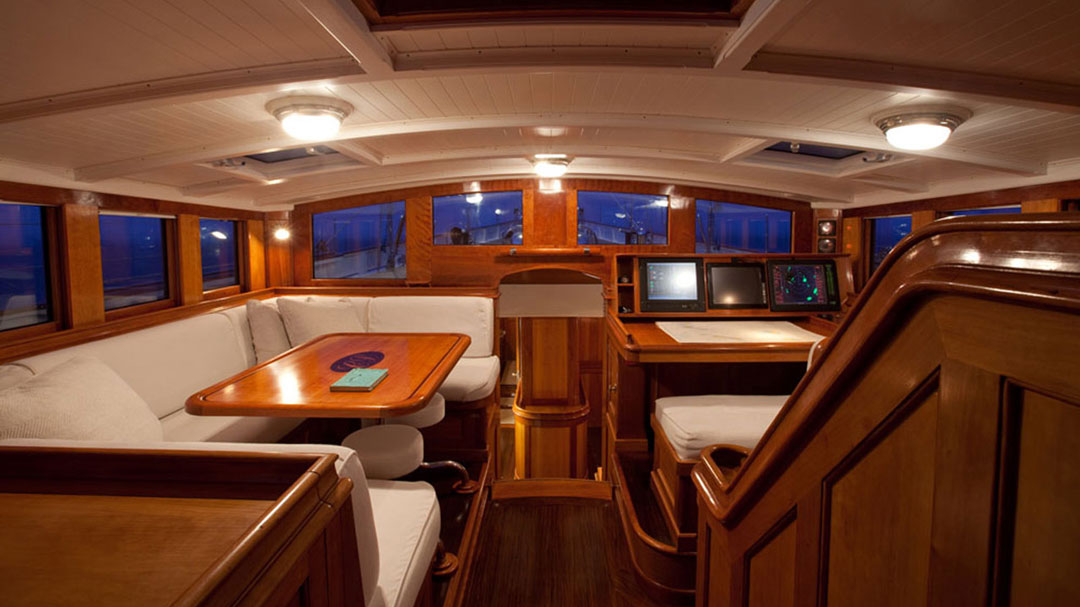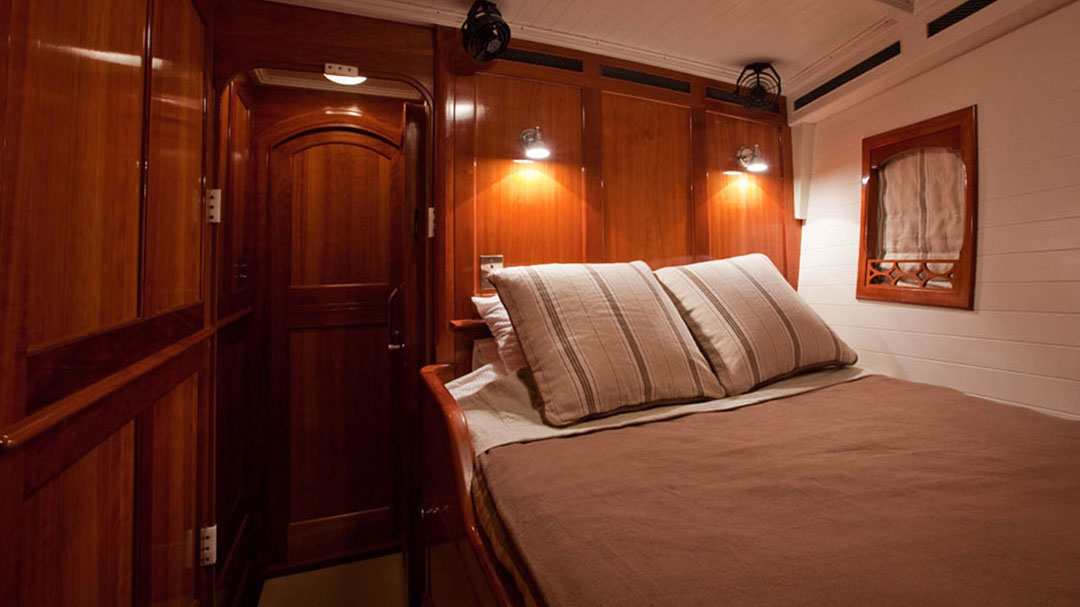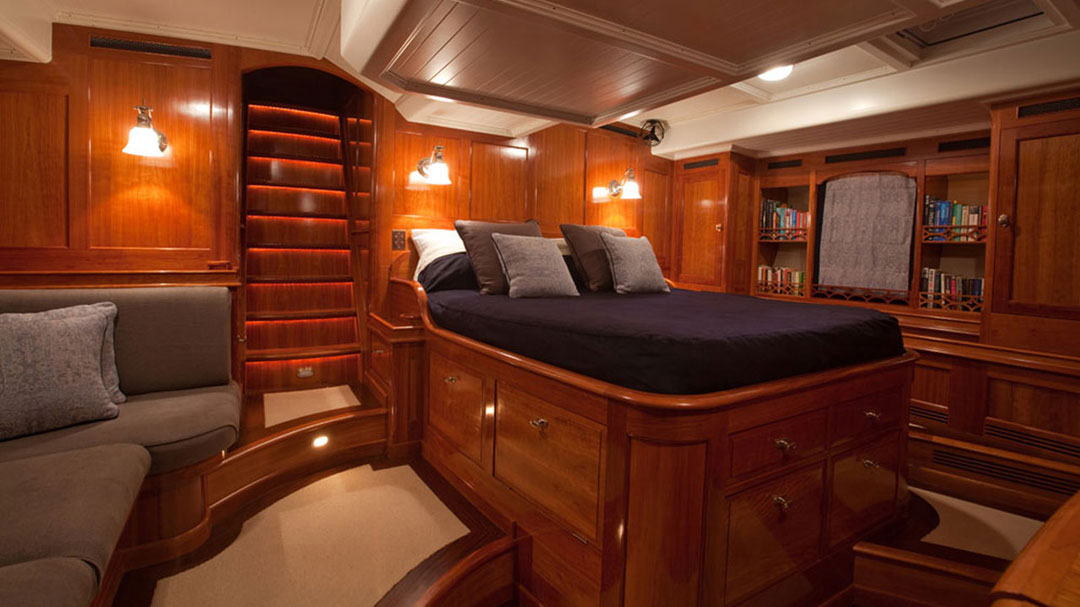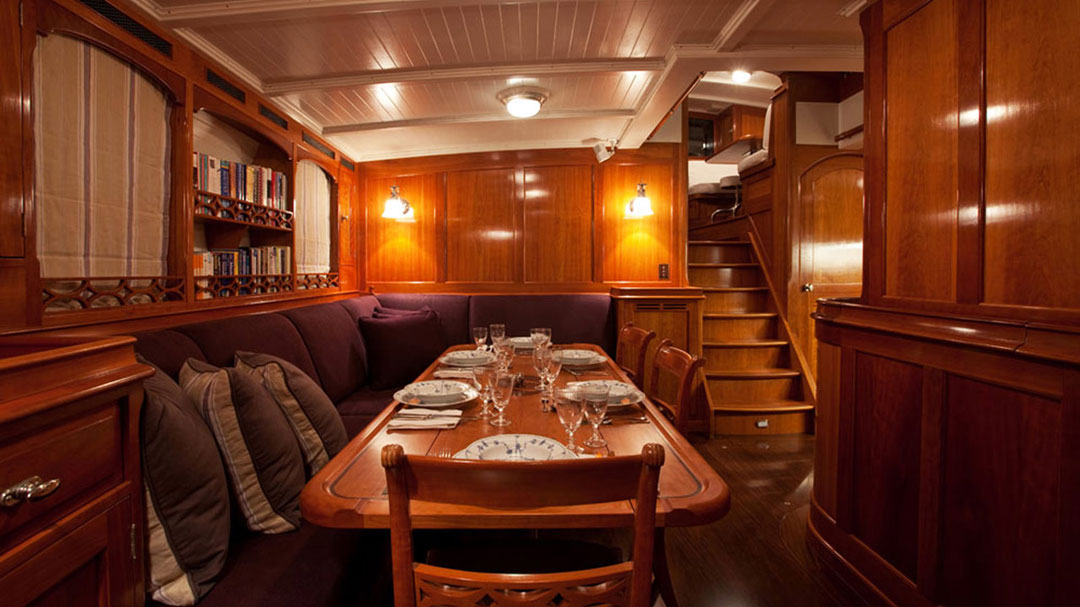 DETAILS – SEGELYACHT "EMMALINE"
Tenders & Water Toys
Big Game and fly fishing equipment
snorkeling equipment
spearfishing equipment
2 x inflatable kayak
inflatable paddle board
windsurfer
hydrophone for whale and marine mammal listening
kite surfing equipment
surf board
boogie board
wake-board and water skis
scuba equipment including dive compressor
.
Accommodation
Number of cabins: 3
Cabin configuration: 2 Double, 1 Twin
Bed configuration:
Number of guests: 6
Audio Visual Equipment and Deck Facilities
Multi-region DVD player and library
two LCD TVs
Bose AV Lifestyle system
iPod connectivity in each cabin
Air conditioning
WiFi connection on board
EMMALINE Able to sail in a huge wind range, the yacht features an aluminium hull with a fine entry and clean, bustle-free stern sections for optimum sailing and steering characteristics. A lifting keel gives her the ability to enter shallow harbours allowing cruising in areas other large yachts simply can't get to. A deck and rig arrangement allows for genuinely shorthanded two person sailing. These design features and her proven track record, show that she truly is built for serious off the beaten path exploration for extended periods.
Sie haben die richtige Yacht gefunden?
Sie haben die richtige Yacht noch nicht gefunden?
BCR LOGEMANN YACHTING
Germany
LOGEMANN YACHTING
Langenstraße 34
D-28195 Bremen

France
BCR LOGEMANN YACHTS EURL
14 Rue Ernest Psichari
F-75007 PARIS 07

Fixed: +49 (0) 421 - 3469 650
Mobile: +49 (0) 172 - 42 126 43
Fax: +49 (0) 421 - 34 69 032
NEWSLETTER
Receive monthly news. Do not miss out on any opportunities!