RACE SAILING YACHT "NORTHERN CHILD"
Race Yacht Charter
| | |
| --- | --- |
| Name | Northern Child |
| Type | SWAN 51 |
| Length | 16,62 m, 54,5 ft |
| Sailing Area | Caribbean, Mediterranean |
| Price | on request |
SEGELYACHT "NORTHERN CHILD"












DETAILS – SAILING YACHT "NORTHERN CHILD"
 Ausstattung
Generator
Klimaanlage
Wasserbereiter
Eiswürfelmaschine
Radio/TV/Video/DVD
Sat-Kommunikation
E-Mail, Mobil-Telefon
Fax, Tender mit Außenborder u. v. m

Gästekabinen
Diese Segelyacht hat flexible Unterbringungsmöglichkeiten. Bei Regatten können bis zu 12 Personen untergebracht werden. Bei entspannten Segelferien empfehlen wir eine Gruppenstärke von 6 Personen.

Crew
Die professionelle Crew begleitet Sie sowohl bei den aufregendsten Regatten weltweit sowie bei individuellen Urlaubsreisen in Nordeuropa, dem Mittelmeer und der Karibik.
Die Swan 51 "NORTHERN CHILD" ist eines der außergewöhnlichsten Allround-Designs des Konstrukteurs German Frers.
Diese Segelyacht ist schnell und einfach zu segeln. Sie ist ausgerüstet mit modernsten Kommunikations-Systemen. Ein umfassendes Kevlar- Segelequipment für Regatten gehört ebenfalls zum Inventar dieser Swan 51.
You've found the right yacht?
Have you still not found the right yacht?
JÜRGEN LOGEMANN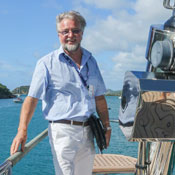 BCR LOGEMANN YACHTING
Germany
Bischofsnadel 6
D-28195 Bremen
France
BCR LOGEMANN YACHTS EURL
14 Rue Ernest Psichari
F-75007 PARIS 07
Fixed: +49 (0) 421 – 34 69 650
Mobile: +49 (0) 172 – 42 126 43
Fax: +49 (0) 421 – 34 69 032
NEWSLETTER
Receive monthly news. Do not miss out on any opportunities!
I'm interested in