Find a yacht
[searchandfilter id="31559″]
YACHTCHARTER WITH CREW
Chartering a fully crewed luxury yacht allows you to indulge in the ultimate luxury vacation.
You can enjoy the delights and amenities of a luxurious vessel, without having the responsibility or the worry of day-to-day chores.
Simply enjoy the easy, smooth and friendly hospitality of the professional skippers, chefs and hostesses. Experience the incomparable sensation of handling one of the ultimate sailing machines – powerful, exhilarating and stimulating, always with the security of a professional crew on-board.
Or simply sit back on deck, relax and let the crew take the boat to whichever destination you chose. Either way, you will be spoilt by the imaginative cuisine and impeccable standard of service on board: This truly is yachting in style.
TAILOR-MADE YACHT HOLIDAYS
You determine which harbors and bays you want to visit and how long you want to stay .
You don't need to worry about all the official things at the ports  like customs matters for this is our part.
Equipment All yachts provide at least windsurfers , water-skiing, snorkelling equipment and a dinghy with outboard motor .
"Exklusiv interview with Juergen Logemann at Monaco Boatshow"
OUR OFFER FOR YOU
We will gladly advise you in selecting the appropriate Yacht and the destination with its peculiarities , climate and attractions.
Having more than 30 years of experience we are one of the leading providers for yacht charter in Germany. We are able to offer you any sailing or motor yacht available in the international charter market . Each yacht we offer you , we have previously checked personally in view of maintainence state and crew.
What else can we do for you?
JÜRGEN LOGEMANN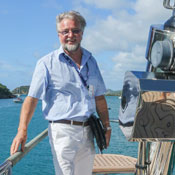 BCR LOGEMANN YACHTING
Germany
Bischofsnadel 6
D-28195 Bremen
France
BCR LOGEMANN YACHTS EURL
14 Rue Ernest Psichari
F-75007 PARIS 07
Fixed: +49 (0) 421 – 34 69 650
Mobile: +49 (0) 172 – 42 126 43
Fax: +49 (0) 421 – 34 69 032
NEWSLETTER
Receive monthly news. Do not miss out on any opportunities!